Apex Expeditions
One-of-a-kind travel experiences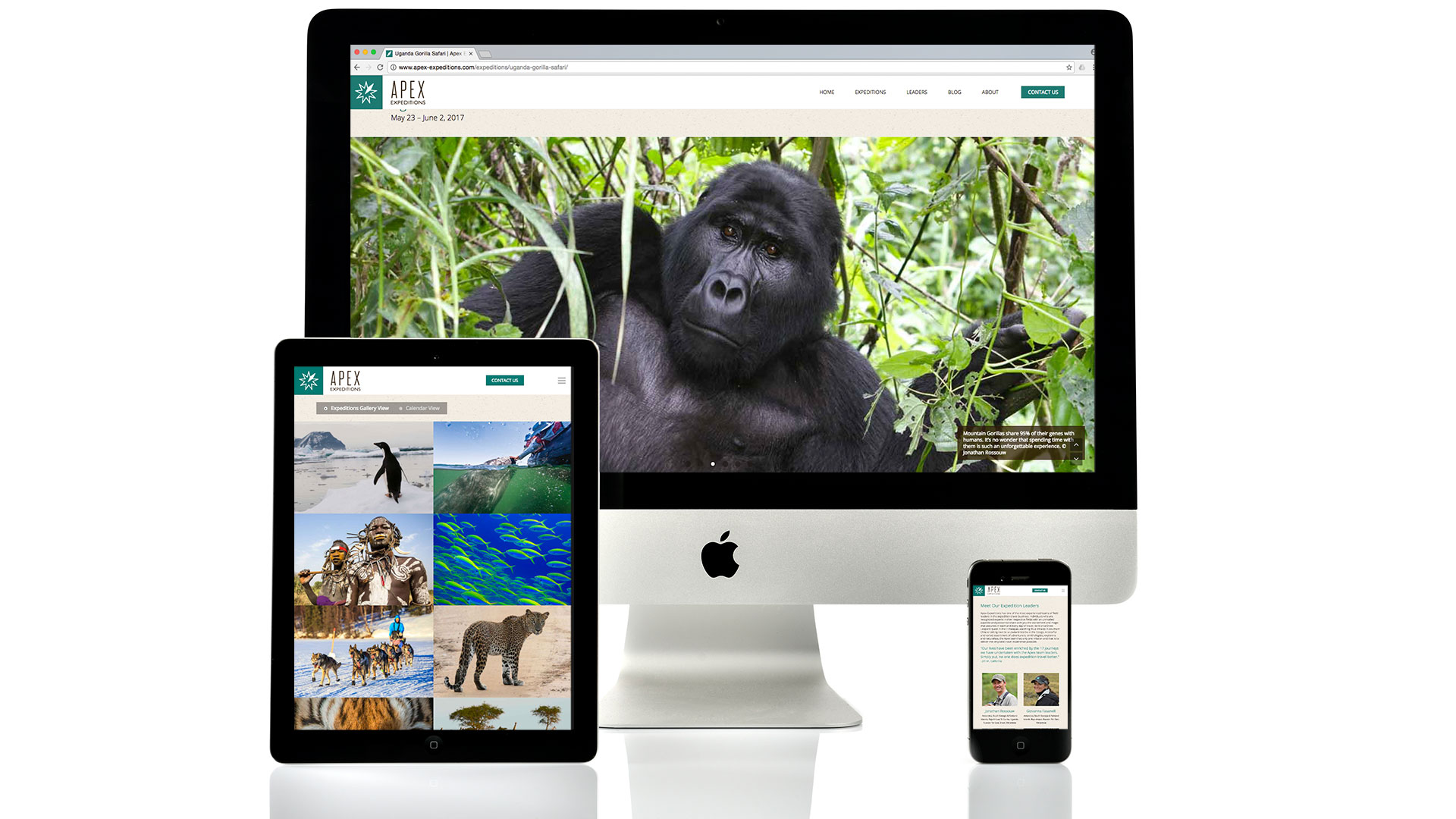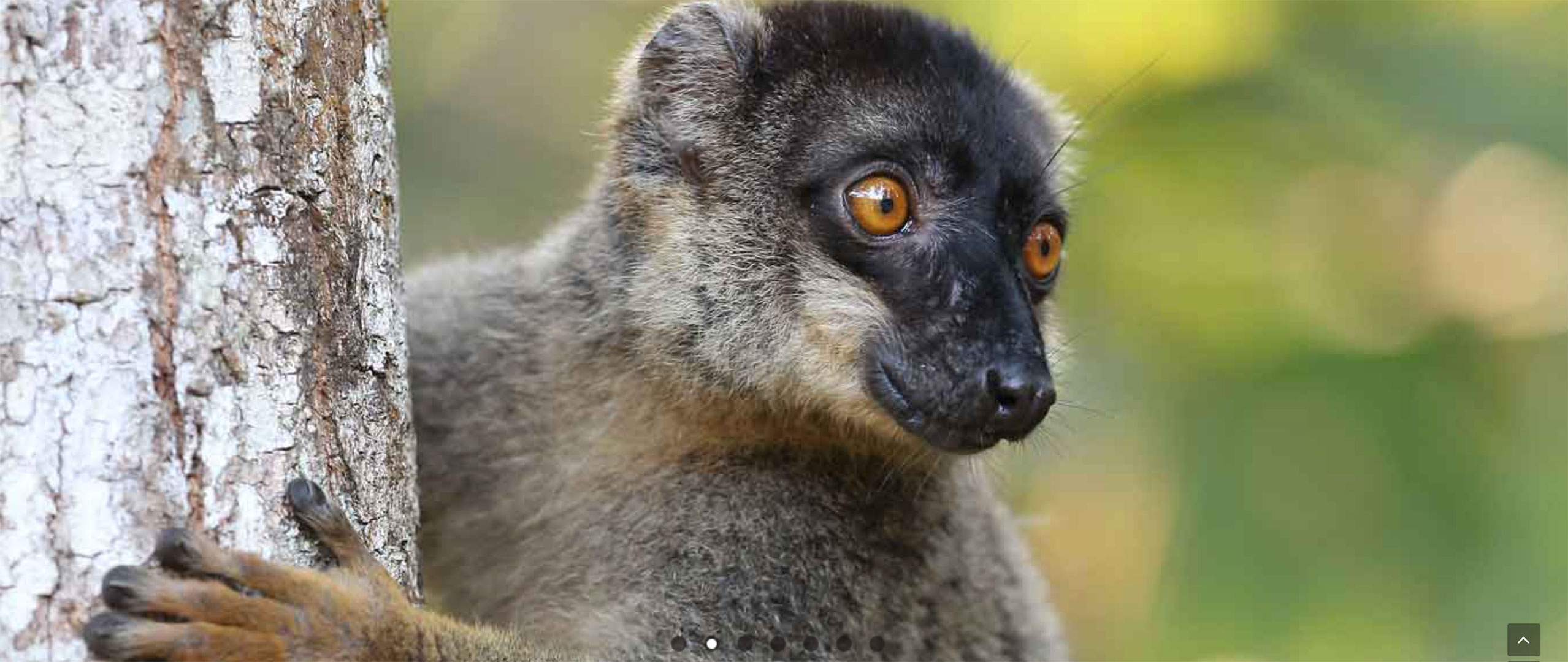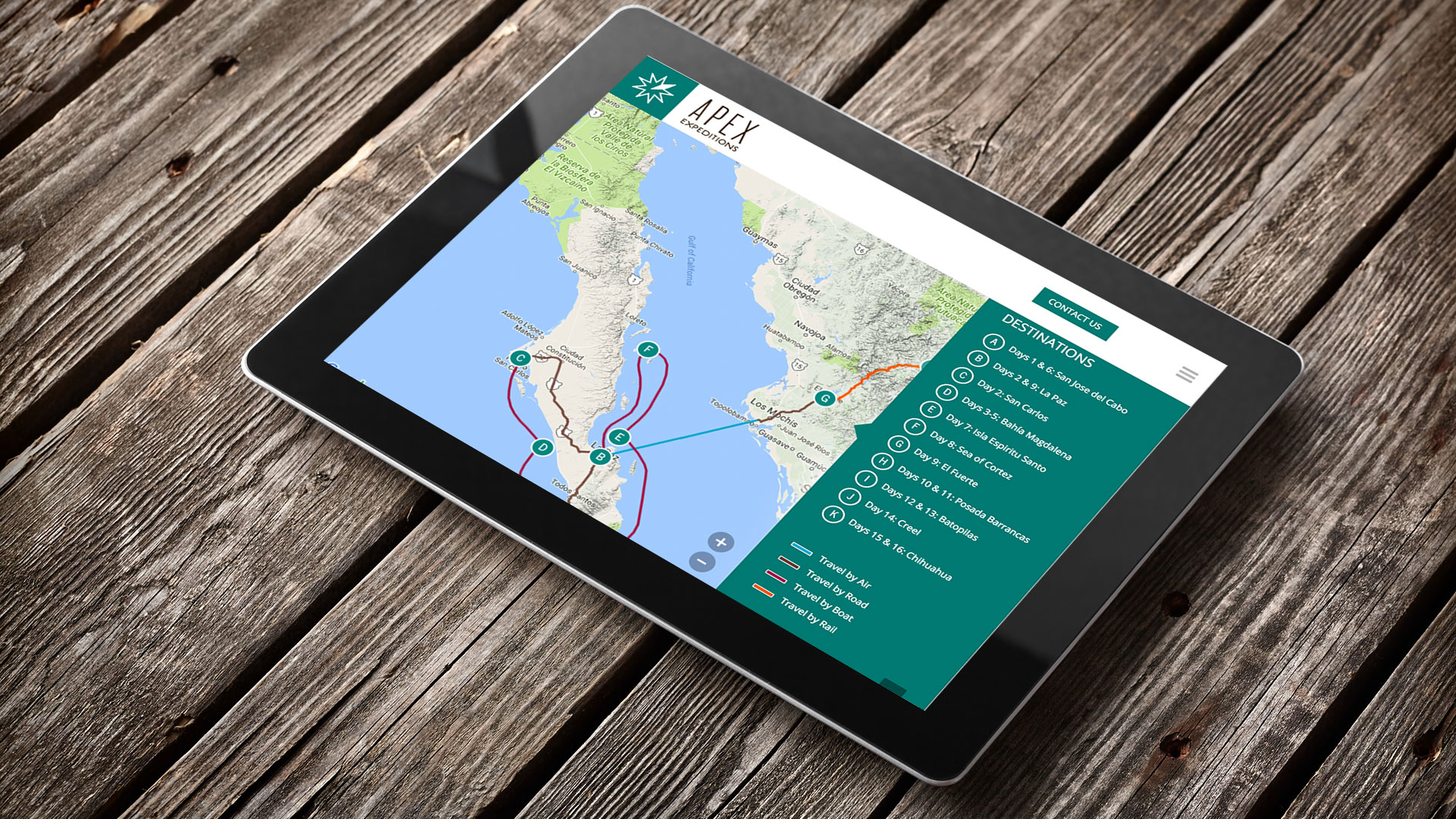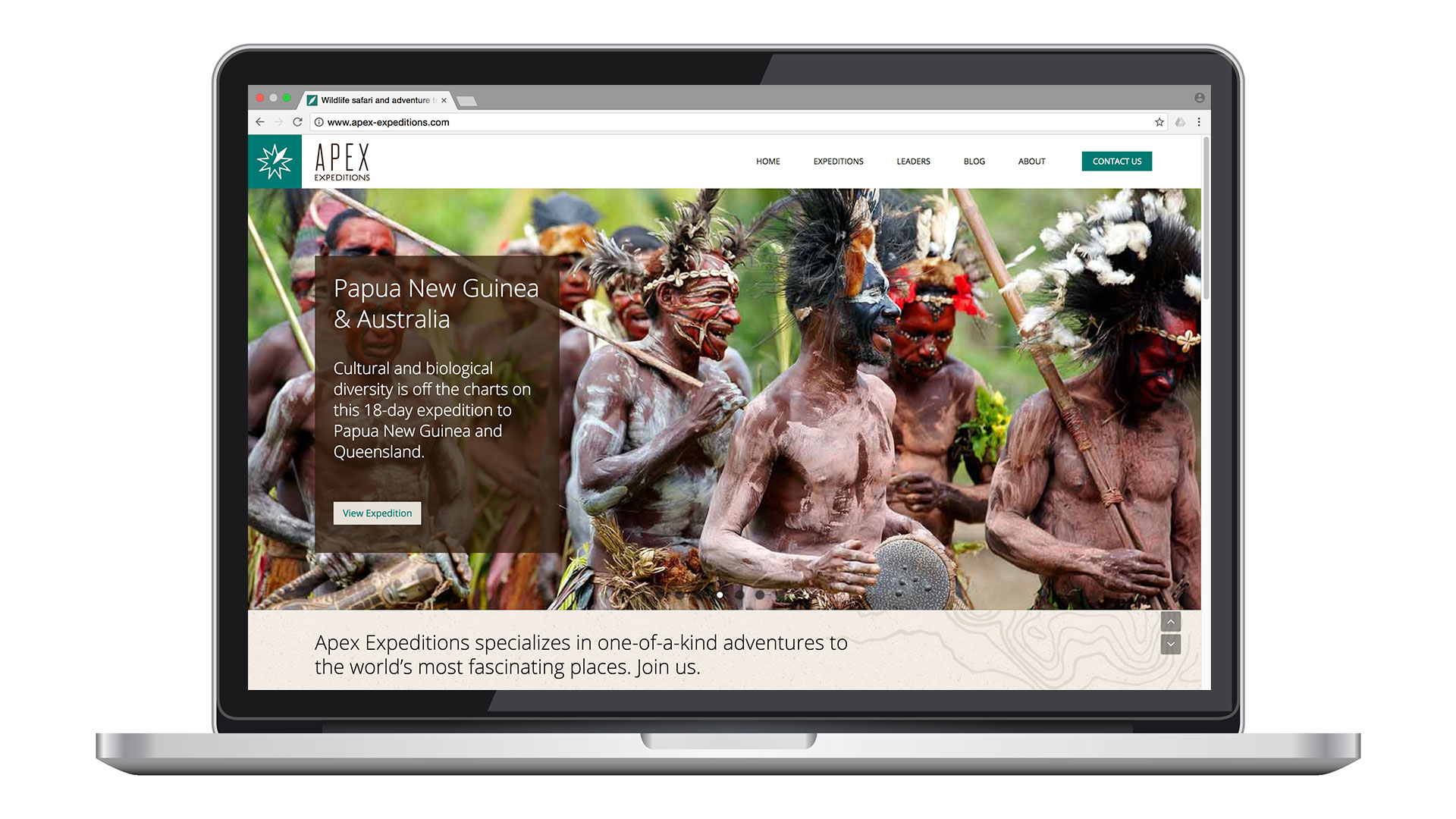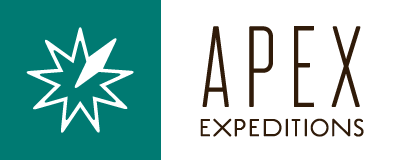 Project
Marketing website
Industry
Travel and Adventure
Key Technologies
Custom Google mapping, Salesforce integration
We are so grateful we found Metric Media! We just love working with Bob and his team. Not only did they create a beautiful web site for us that continues to get compliments from our clients, they have continued to be a great support system as we've had technical questions or needed to make changes. Bob does a brilliant job of breaking down technical items in a way that we can follow and understand. We feel like we are always able to make informed decisions and that alone is priceless!
Carmin Arnot Co-founder, Apex Expeditions
Context
Apex Expeditions creates one-of-a-kind travel experiences that allow travelers to explore unique locations around the world. Destinations include Greenland, Antarctica, Central and South America, Asia and Africa. Apex's trip leaders bring deep local knowledge to provide travelers a rich, immersive cultural and wildlife experience.
Approach
The design team at RMB Vivid conducted extensive collaborative meetings with Apex principals and trip leaders to help define the Apex story, and to gather and curate a selection of stunning photography taken by Apex's own staff. Metric Media helped RMB construct a responsive web experience that places this dramatic imagery front and center, promoting discovery and exploration of the website just as Apex champions discovery in the physical world. This included development of a custom Google maps framework that allows Apex to map out each expedition and include trip highlights and imagery.
Results
The company's launch was a resounding success. Now in their fourth year, Apex's trips consistently sell out quickly and clients rave about their experiences. Meanwhile Apex staff easily manages all content on the site, which helps keeps their site maintenance costs at a minimum.