Navos
Healthy Mind. Healthy Body. Healthy Community.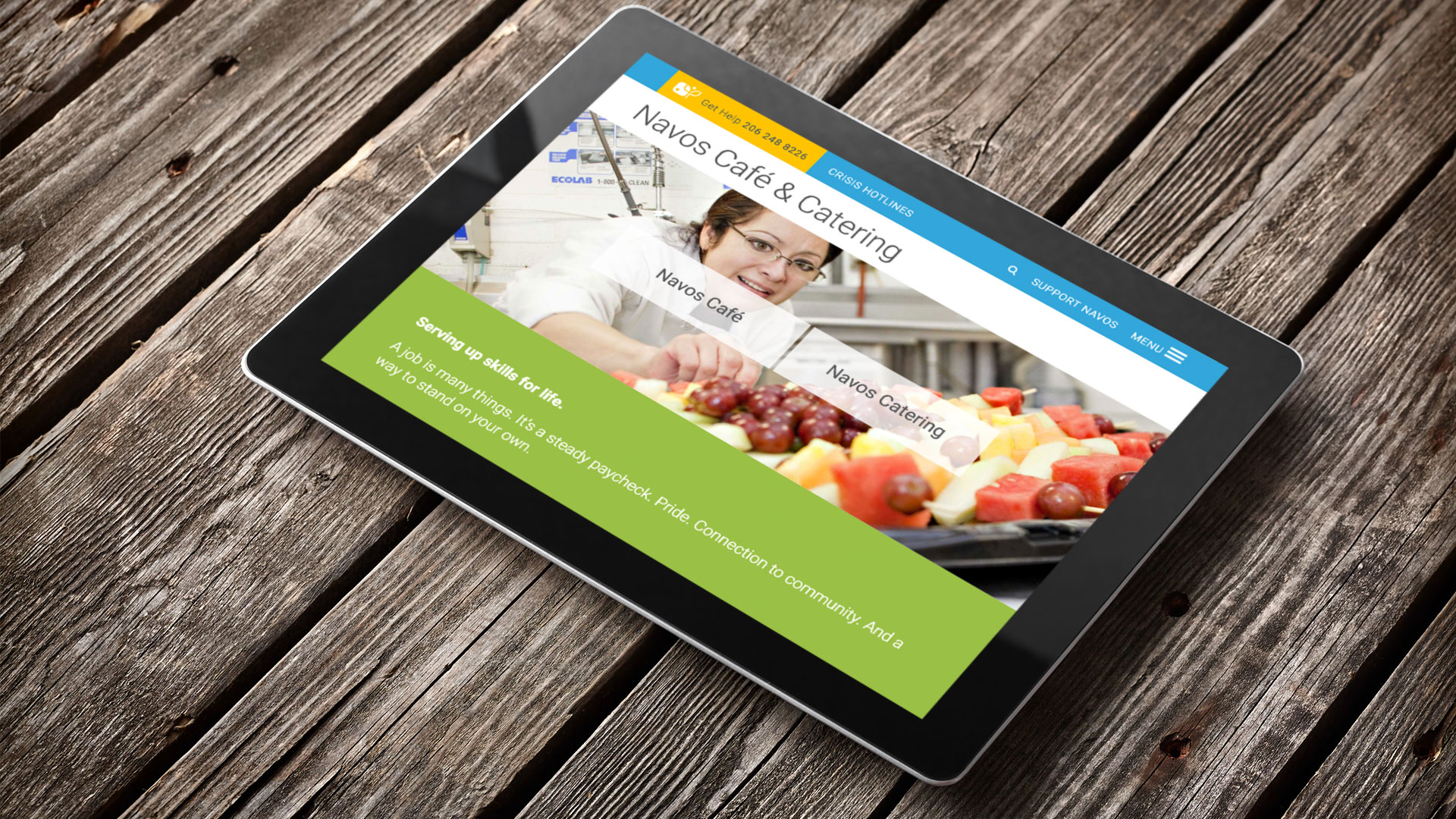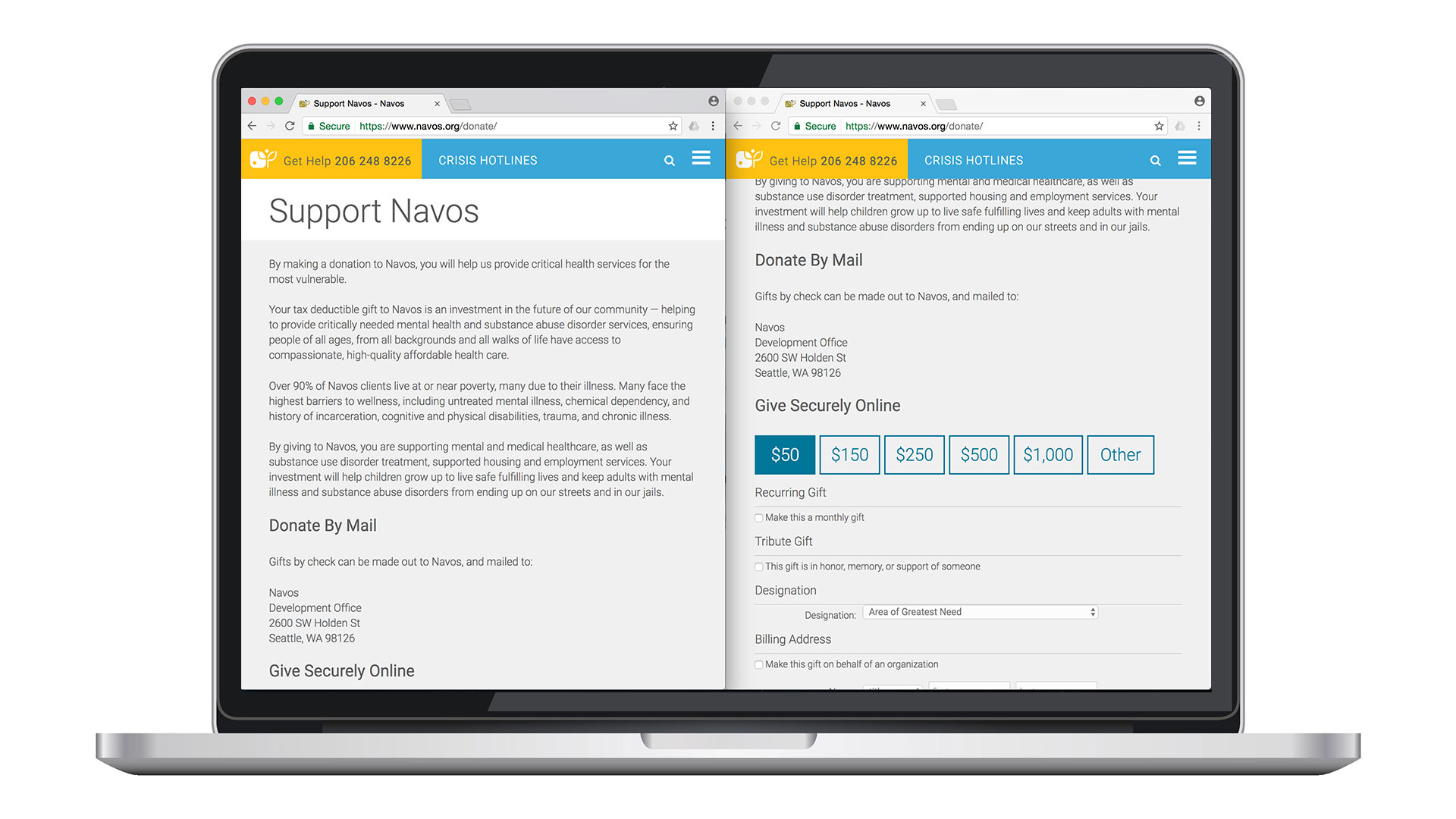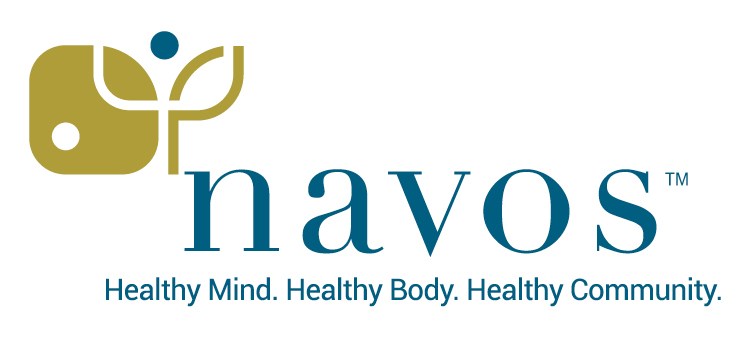 Project
Public and patient focused website
Industry
Healthcare
Key Technologies
Custom WordPress, donation engine, newsletter signup
It's an exciting time for Navos as they expand their physical footprint and service offerings. As their design partner, we were lucky enough to be working once again with Metric Media to craft the site into something that is really making a difference for people in need.
Keith ReaPrincipal, RMB Vivid
Context
Navos provides mental health and integrated care services to underserved, overlooked and at-risk children, youth and adults in the greater Puget Sound region. In 2015, as they celebrated their 50th anniversary and prepared to open their new Lake Burien Campus facility, Navos chose to substantially refresh their website and messaging — both to signal change and to better serve their clients.
Approach
The Navos site needed to achieve multiple goals:
Quick access to crisis lines and emergency resources for people in crisis
A sticky header with a prominent "Get Help" button and a "Crisis Hotlines" menu item allow people in need to quickly access the services they need. The site also features large, clear driving directions to service locations.
Easy-to-understand service and care categories
A tile-driven navigation scheme clearly identifies the care and services that Navos provides, organized by age group: Children, Youth and Families, and Adults. Subcategories provide access to Inpatient, Outpatient and Housing options.
Conveys overarching information and history of the organization
The "About Navos" section provides an overview of the organization and its leadership team. The site includes a narrative of the rich history of the organization, which has ties in the Seattle area going back to 1884.
Facilitates fundraising
As a non-profit organization, Navos depends upon donations, gifts and public funding for its operations. The site integrates with Blackbaud to provide secure e-commerce processing of online donations.
A repository for publications and newsletters
This section contains current and archived newsletters, PR releases, blog posts and news articles. Visitors can sign up to receive future newsletters.
Easy updating by internal staff
Metric Media's custom WordPress implementation allows Navos staff to keep the site fresh and up to date with minimal training.
Results
The new site went live in 2017 and received more than 6,000 visitors within the first 30 days. Senior and management staff are thrilled with the new look, functionaltiy and ability to easily self-manage the content.