EarthCorps
EarthCorps envisions a world where people and nature thrive together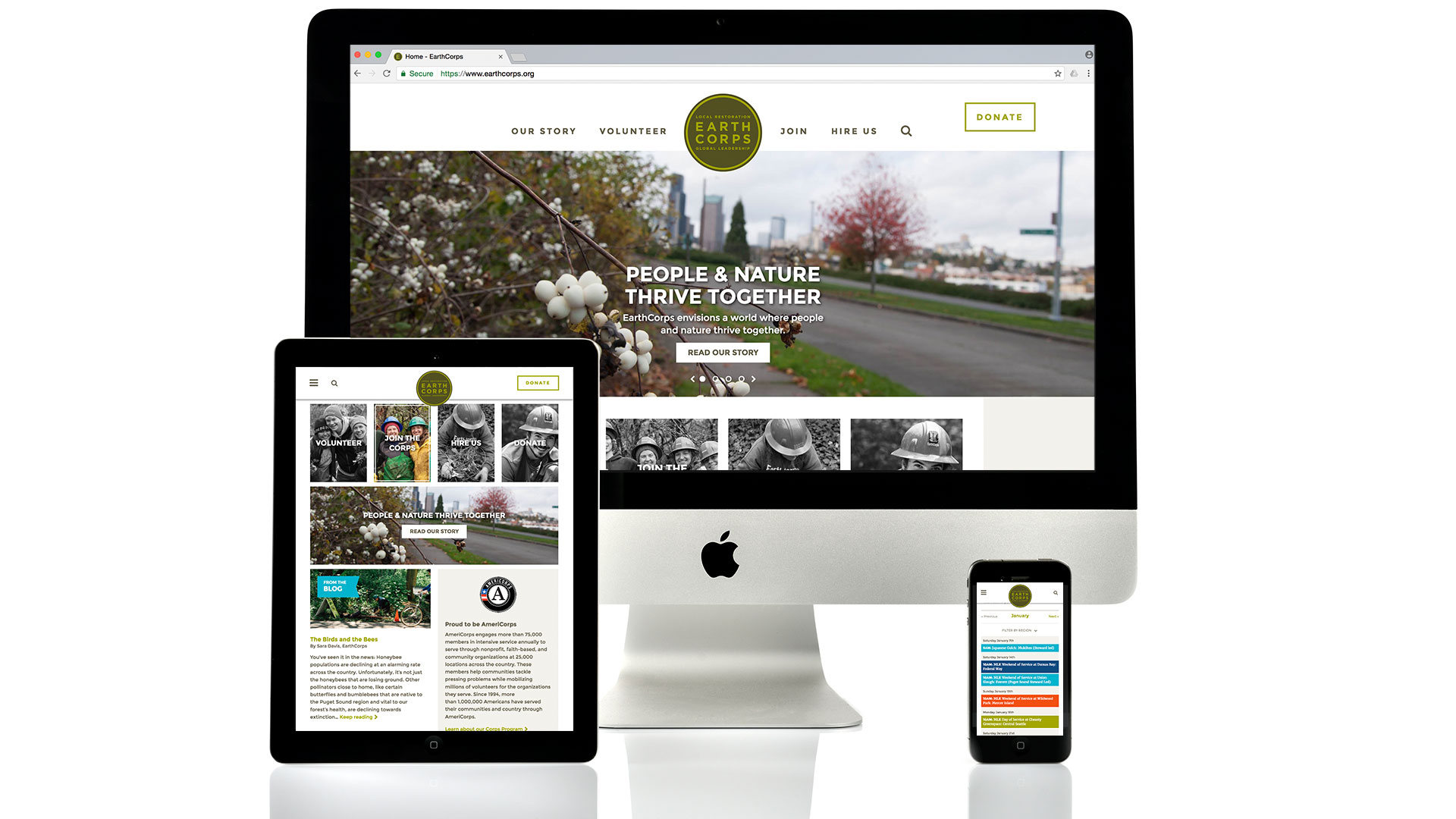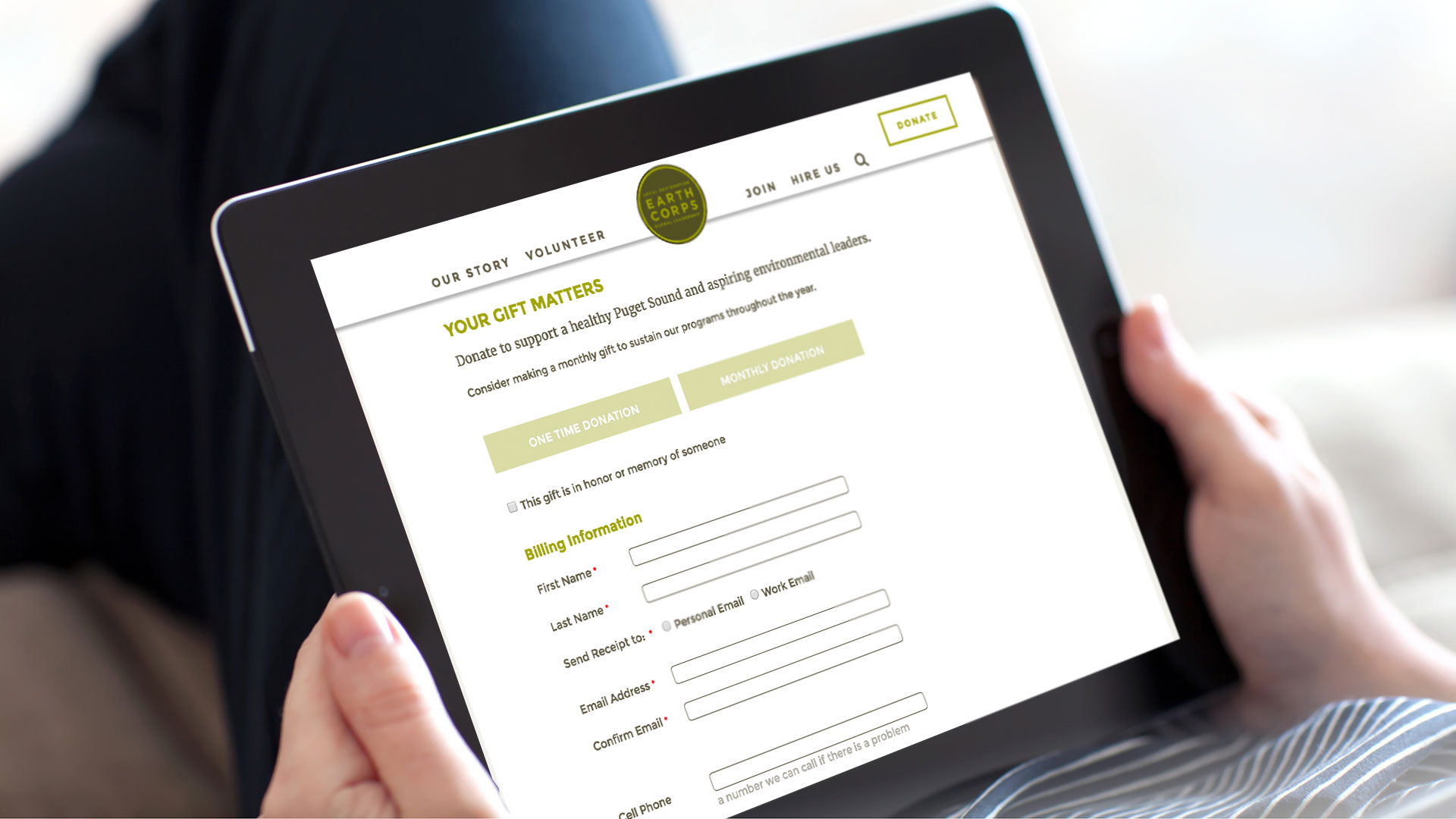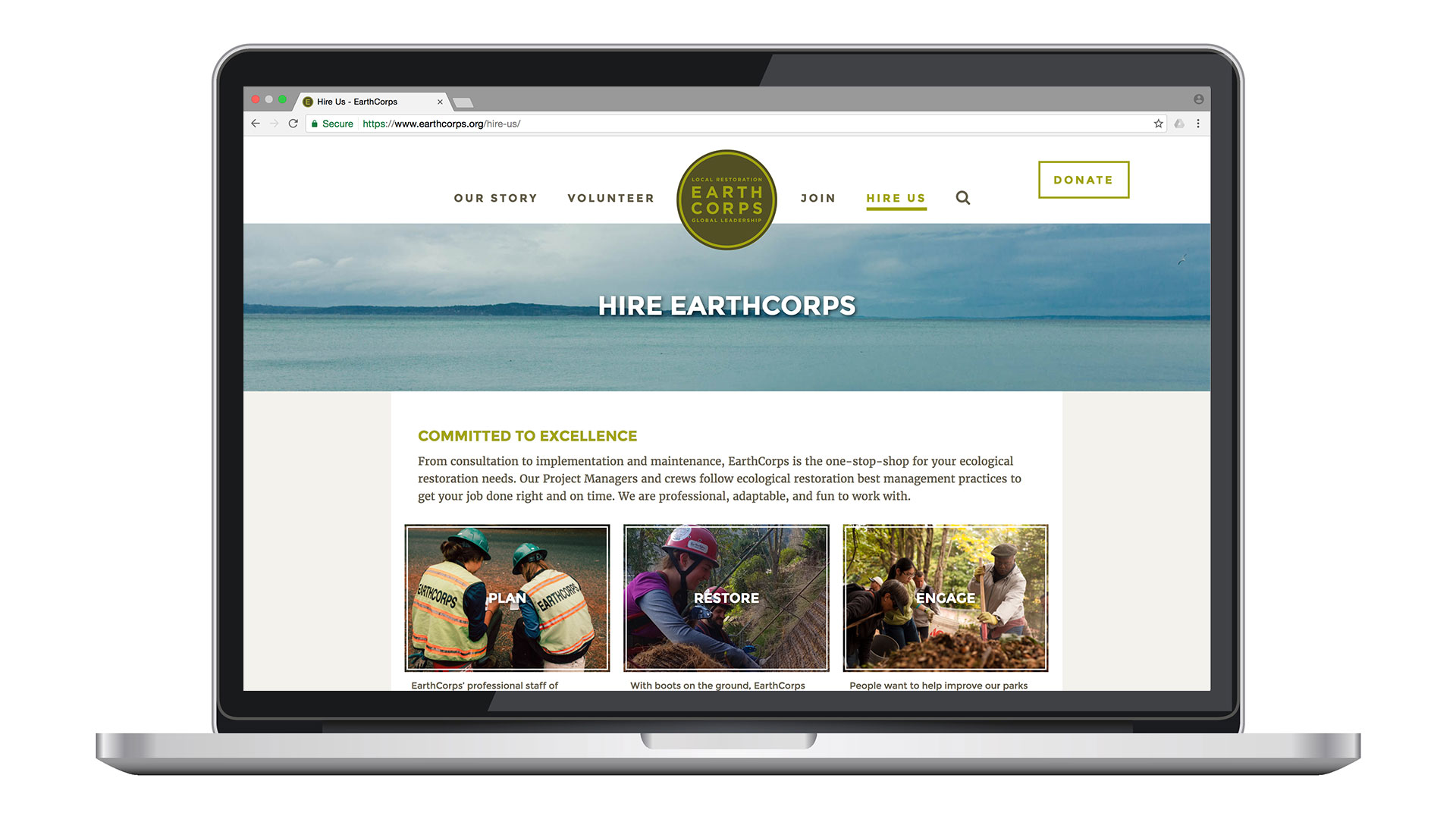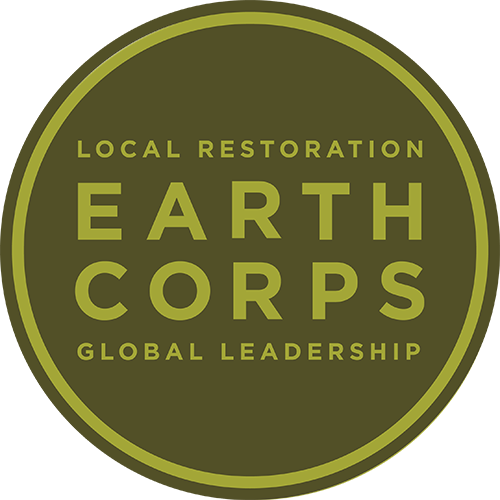 Project
Public facing website for outreach and engagement
Industry
Non-profit environmental
Key Technologies
Custom WordPress and Salesforce integration, calendar, registration and application capabilities
Metric Media took the time to understand who EarthCorps is and how a website can best serve our audiences. Bob and team took our vision, sketches and outline, and built a beautiful and easy to navigate website that seamlessly connects to our Salesforce database. They have high expectations for their final projects, which shows through their innovative ideas, attention to details, and clear communication with their clients.
Sara Toledo Davis Communications Manager
Context
One of our oldest clients, environmental restoration non-profit EarthCorps has been working with Metric Media since 2004. In 2016 EarthCorps decided they had finally outgrown the custom content management system we originally developed for them and enlisted Metric Media to build a modern, mobile-friendly WordPress-based site.
Approach
Like any nonprofit, EarthCorps required a flexible, comprehensive design that would allow them to manage and expand their content without needing to call us. It was important that user experience remain consistent—something we hear frequently when working with designers and design-savvy clients. One problem with typical off-the-shelf WordPress themes is they allow too much flexibility, with too great a possibility of straying outside a consistent layout. A custom-built theme can help ensure a more consistent brand presentation across the site, as well as an easier administrative experience.

EarthCorps is a heavy user of Salesforce – not just for data collection but to manage their volunteer calendar, volunteer event registration and corps member applications. We developed a custom integration with Salesforce that pulls in raw data and generates both a flexible custom calendar with registration capabilities and a custom corps application process.
Results
Since the site launched it has received rave reviews from both users and EarthCorps staff. The site administrators are thrilled at the ease of management and the flexibility they have to present content without worrying about straying outside a consistent brand standard.