GGLO
Explore, Design, Prosper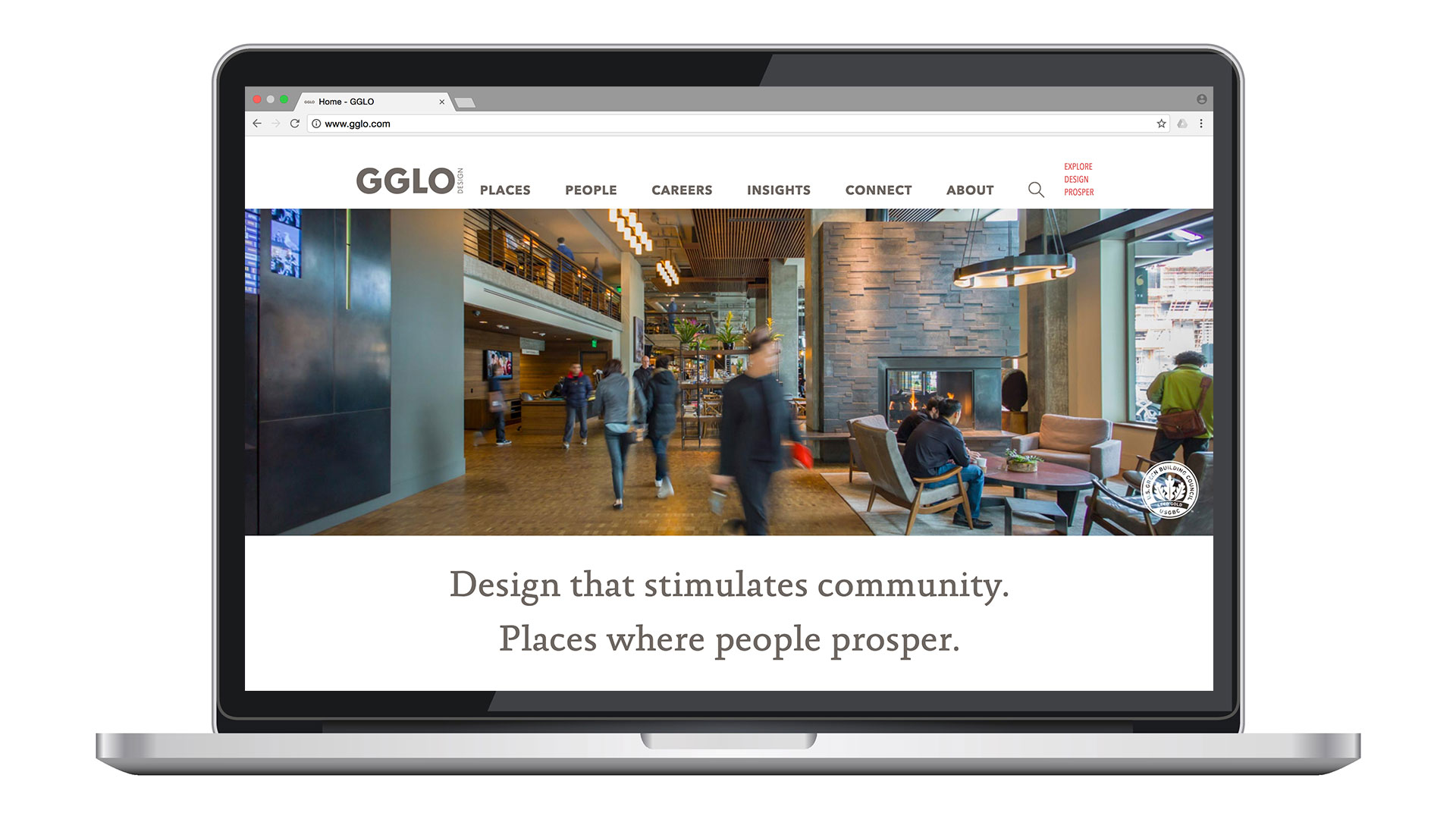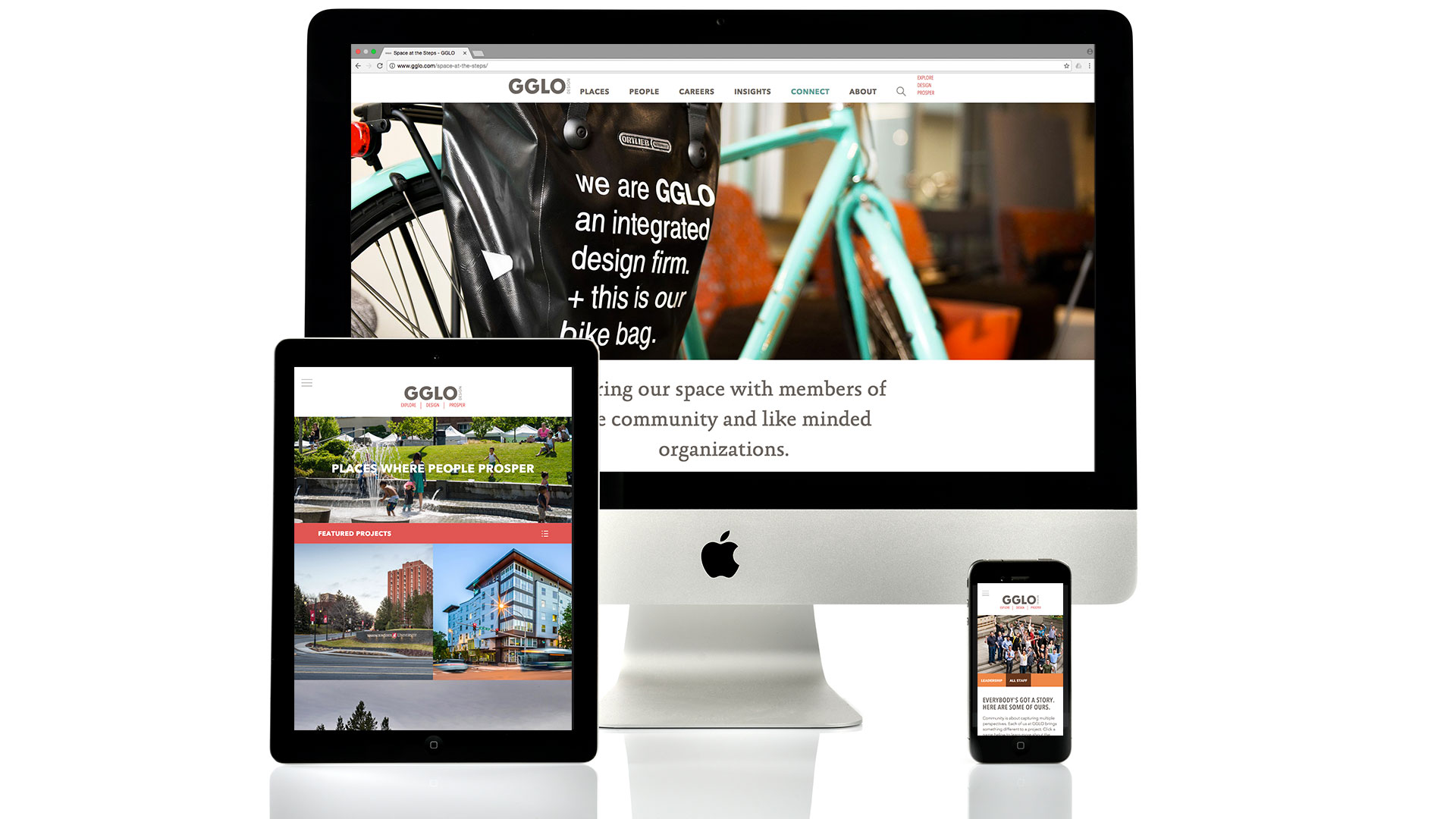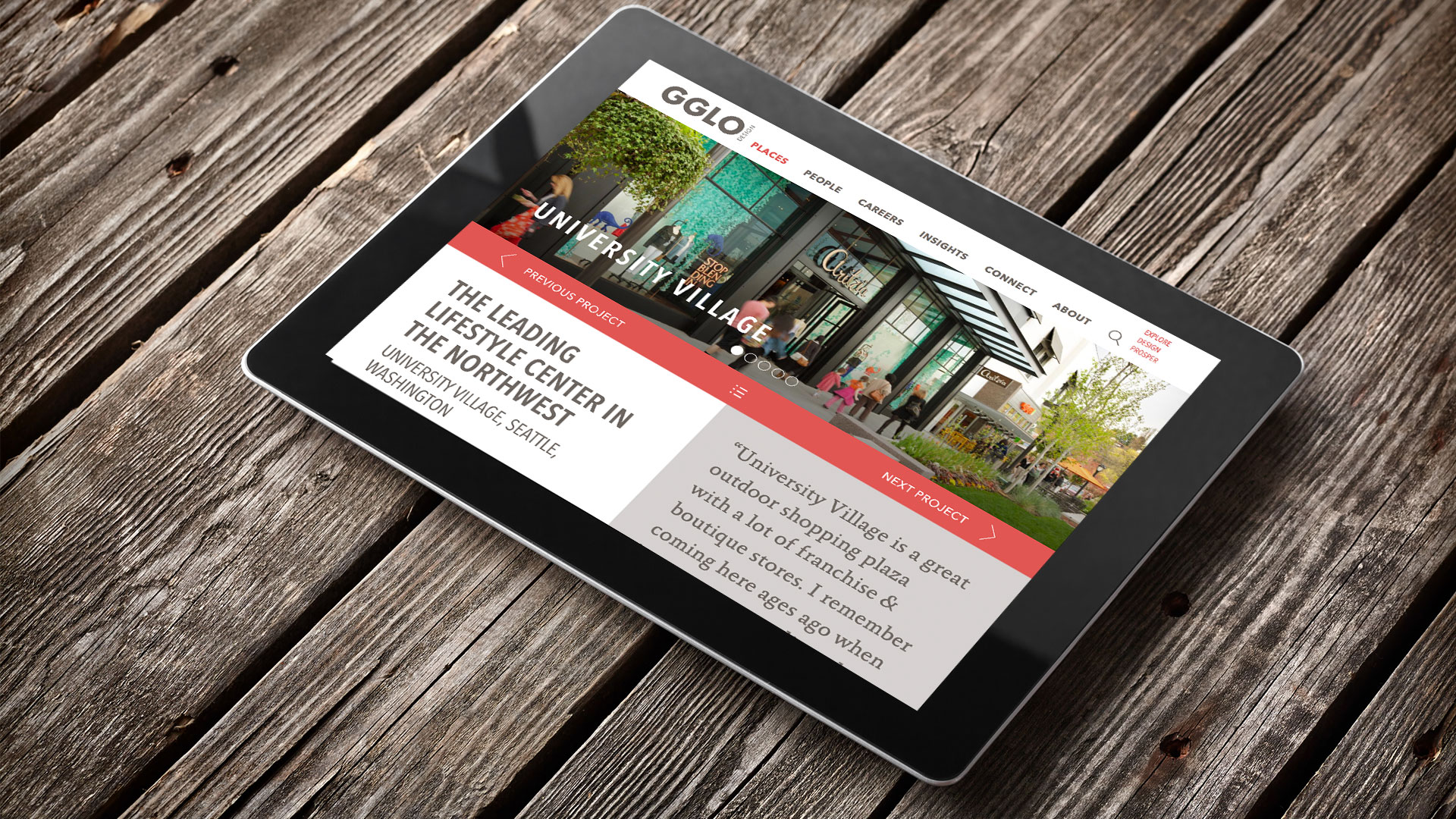 Project
Marketing website for professional services firm
Industry
Architecture and Design
Key Technologies
WordPress, custom Javascript/Jquery, mobile–specific considerations
Context
GGLO takes a holistic approach to planning, architecture, and interior and landscape design. Design and brand specialists Incite conceived of a website that would convey their core value of community, highlight their diverse skills and unique approach, and serve as both an effective marketing channel and a powerful recruiting tool.
Approach
GGLO wanted to convey their orientation toward people, teams and community via a site both visually engaging and easy to navigate. Incite realized this vision through the use of large imagery, interactive tiles and bold typography.
The site contains a significant amount of content, including a rich Insights section that offers editorial, news and research content. Yet the navigation remains simple and intuitive throughout. Metric Media worked closely with Incite and GGLO to ensure the creative vision was executed faithfully and functions seamlessly on multiple platforms and devices.
Results
The user-friendly WordPress platform has allowed GGLO staff to keep the content fresh with regular updates site-wide, including imagery and video on the home page, news postings, and other frequently-updated sections. The site has developed into a valuable marketing and recruiting tool whose content cements GGLO's standing as a thought leader in their industry.